ClimateLaunchpad 2019 in Cameroun (En)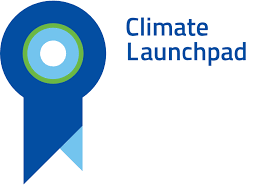 What is ClimateLaunchpad?

ClimateLaunchpad is the world's largest green business ideas competition. Our mission is to unlock the world's cleantech potential that addresses climate change. The competition creates a stage for those ideas. ClimateLaunchpad is part of the Entrepreneurship offerings of EIT Climate-KIC.
Who are we?
We are people determined to address the negative impacts of climate change by way of innovation and invention. ClimateLaunchpad is run by a central team, located in the Netherlands, which is supported by national teams who organise the competition in their country.
What do we do?
There are a lot of great ideas out there for improving lives and reducing emissions. Some of them remain in the idea stage, never taking the next step and becoming viable. Some of them need an extra push. They need a bit of mentoring. Some training. The benefit of experience. They need lessons from entrepreneurial failures and successes. With coaching and support, a number of ideas can become reality.
This is where we come in. The team at ClimateLaunchpad supports new cleantech startups. We do this with partners in 46 countries. ClimateLaunchpad offers training, coaching, and support.
How does the competition work?
ClimateLaunchpad helps you get your idea battle-proof. There are three rounds to the competition:
Round 1: Boot Camp
A National Jury selects a minimum of 7 business ideas per country for participation in ClimateLaunchpad. These teams first participate in the 2-day (National) Boot Camps. You'll be invited by mail. Find more information on your country page.
Round 2: Intensive coaching and national finals
In the weeks after Boot Camp you will attend six intensive coaching sessions. You'll perfect your pitch, value proposition and business model. After that, you're ready to rock your National competition where you'll pitch in front of the National Jury. The Top-3 of each country will enter the Grand Final.
Round 3: Grand Final
In this ultimate final you'll pitch your idea in front of leading investors and entrepreneurs. You'll receive valuable feedback and get a chance to discuss your idea in more detail during network sessions. The jury will select fifteen finalists to compete for the ultimate win: access to EIT Climate-KIC Accelerator and prize money.
What kind of ideas is ClimateLaunchpad looking for?
Your idea can be an innovation in renewable energy, a sustainable transition in the food chain, a mind shift in urban mobility or any other way to tackle climate change. As long as it's in the cleantech domain. That means it's "a scientific innovation that uses existing technology to do more with fewer resources, and has a commercial driver." Check out this video from Explania for a thorough explanation of the cleantech space. Even if your idea is still on the back of a napkin, you're most welcome to join. Not sure if your idea fits the bill? Contact us, we're happy to help.
What can I win?
Prizes in the National Finals differ per country, however, all top-3 teams get to compete in the Grand Final. The top ten teams at the Grand Final win direct access to the EIT Climate-KIC accelerator, where great ideas grow into great businesses.All other Grand Final competitors will get a chance to pitch their idea in front of the review board of EIT Climate-KIC Accelerator to gain access to the programme.Last but not least: the Winner of the Grand Final receives € 10,000, the runner up gets € 5,000 and the idea that comes in third place wins € 2,500.All prize winners are responsible for any taxes, wire transfer costs and other possible costs relating to the prize money.